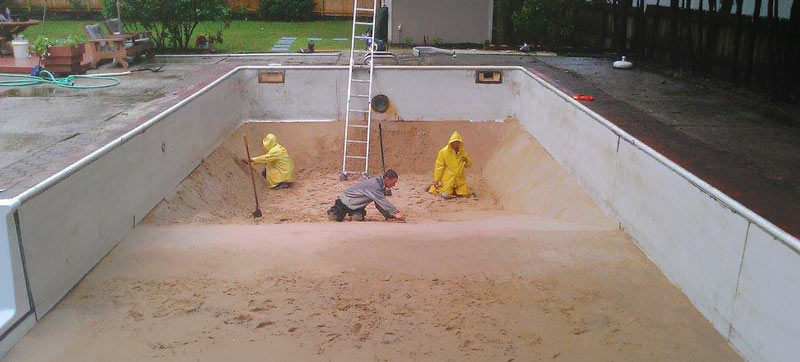 The Reliable Swimming Pool Contractor You Can Truct
Over time, focusing on quality work, Advantage L. I. has become a preferred swimming pool contractor for many people around. Located in Port Jefferson Station, NY and serving the neighboring regions, our company offers professional swimming pool installation and maintenance services, as well as covering solutions and much more. Working with us is ideal. Want to find out why? Here, you can.
Formed in 2015, our licensed company and swimming pool technicians have become among the area's top choice for all sorts of installation and repair tasks. Empowered by our commitment to excellence, we continue to serve our domestic clients with meticulous precision to detail, top-shelf products, timely maintenance solutions, and affordable rates to fit any reasonable budget.
As a team of dedicated and insured swimming pool installation and maintenance technicians, we walk the extra mile to deliver excellent services to every new customer and long-term client we serve. Despite the challenges we have faced throughout the fifteen-plus years in the business, we continue to develop our techniques and improve our knowledge while maintaining friendly and honest relationships with our customers. We guarantee your complete satisfaction.
Contact our company in Port Jefferson Station, NY to schedule a service with our professionals as your trusted swimming pool contractor. Available by appointment, we await your calls at (631) 606-0023 where you can learn more about the services we provide, as well as detailed info about Advantage L I, Inc.. We look forward to hearing from you. Give us a call today!